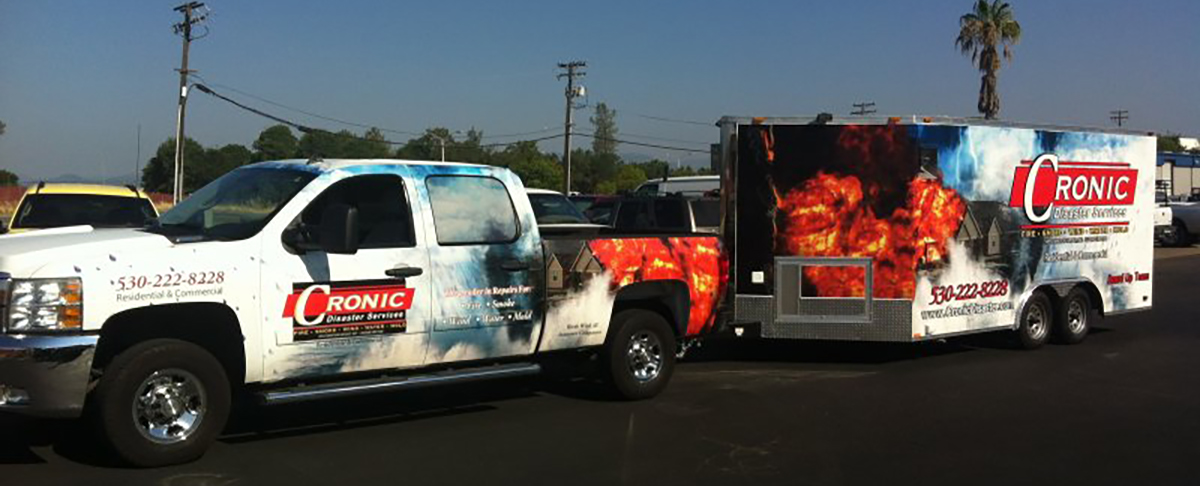 Company Description
Cronic Disaster Services in Redding and Chico is a large and experienced disaster restoration company serving Northern California. Since 1996, Cronic Disaster Services has been committed to restoring residential and commercial properties damaged by fire, water, wind, mold and other disasters. At Cronic Disaster Services, excellence isn't just another empty promise; it's an important goal we strive to achieve in every aspect of our business
What Cronic Disaster Services does for you
We are a full services emergency response and reconstruction company capable of handling all jobs, regardless of size or working conditions.  We guarantee to provide a professional level of performance and attention to all your needs, including:
Insurance Claims – We will work with your adjusters to ensure that you receive sufficient funds to properly restore your property.
Deodorization – Fire, cigarette smoke, pet odors, mold and mildew.  We can evaluate and provide detailed estimates or reports that outline the procedures necessary to remedy any odor problem.
Temporary Board-Ups – Broken windows, doors, etc.  Our trained emergency board-up team can be at your location within 1 to 2 hours to secure your property from the threat of vandals or intruders.
Vandalism and Crime Scenes – From small drywall patches and door repairs to large scale vandalism and crime scene clean-ups.  Our team has the technical expertise and equipment to handle any situation.
Temporary Roof covers – We can provide temporary roof covers or patches, remove wet insulation and set-up drying equipment to prevent further damages from occurring.
Floods – From leaking pipes to catastrophic floods, we have the labor force and equipment to deal with any disaster situation.
Fire – From kitchen fires to complete losses, we can efficiently clean and deodorize occupied structures or rebuild your home or commercial complex from the ground up.