---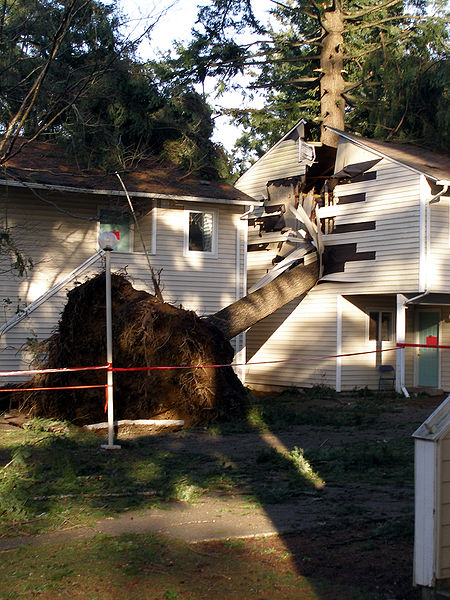 What Cronic Disaster Services can do for you when you have had wind damage at your property.
The first priority when your home or business has suffered damage from wind or windblown trees or tree branches  is to protect your assets.  The roof may be damaged and needs to be tarped, you may have broken windows, doors or walls that need boarding.  We do that!  Our trained emergency response team can be at your location within 2 to 4 hours to secure your property from the threat of vandals or intruders. and further damage from the elements.
We offer:
Complete repair and re-construction
Temporary Protection and Board Up
Free Estimates
State-of-the-Art Equipment
Fast & Efficient Service
When wind damages your home, the first steps you take could mean the difference between a small cleanup and a more costly and time consuming restoration. Knowing who to call can also save you time in getting your life back to normal and save you money by preventing further damage to your home. We help return your property to normal, as quickly as possible, while restoring your peace of mind that the job was done right.
We provide special services for all types of property casualties and damage caused by wind, hail, lightning, floods, earthquakes, seepage, freezing, animal, insects, vermin, and more.
We are a full service repair company capable of handling all jobs, regardless of size or working conditions.
We will work with your insurance adjuster to ensure that you receive sufficient funds to properly restore your property.
Your Cronic Disaster Services team is ready to help 24 hours a day, 7 days a week with Emergency Board-up Services.